ZIRCAR Refractory Composites, Inc., produces a comprehensive line of advanced high performance ceramic-ceramic composite materials and related products. Our materials are used around the world in the most demanding thermal, structural and electrical insulating applications ranging in temperatures from 600°C(1112°F) to 1650°C(3002°F). For over thirty years, we have been a problem-solver working with our customers to resolve their thermal management problems. We have developed products that have become industry standards for induction melting, forging and heat treating applications, investment casting, glass processing, hot pressing, as well as many high temperature electrical applications.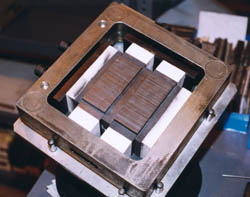 RSLE-57 is an integral part of the production of hot pressed diamond segments. RSLE-57 is used as a separator to electrically and thermally insulate a metal ram or frame from a graphite pack. It will see in excess of 1000°C (1832°F)+ with several thousands pound per square inch compression without any surface deformation.
RSLE-57 will last 10 to 20 times longer than ANY calcium silicate, asbestos or other hot press insulation!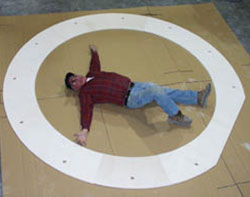 ZRCI's Type RS-100 and Type RS-1200 are now available in 48″ x  48″ Sheets. They are superior high temperature, 1260°C(2300°F), electrical and structural insulation. Rs-100 has a smooth polished surface and RS-1200 has an as formed finish for cost savings.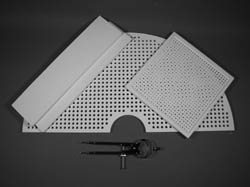 ZRCI's RS-99 is 99%+ pure Alumina. Type RS-99's high alumina content is ideal for high vacuum, reducing atmospheres, and other applications where silica cannot be tolerated.
ZRCI Materials can be machined to tight tolerance with standard tools.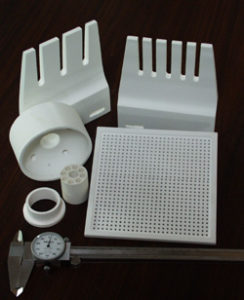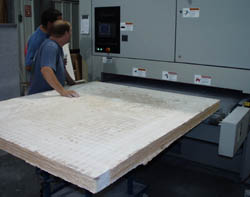 Large RSLE-57 boards are made for low thermal expansion setter.  They can be made up to 60″ wide and 3.5″ thick.