Application Information: ZRCI Refractory Sheet materials are ideal for the temperature range of many hot glass applications. It is used by many major glass manufactures in their Melting, Annealing, Tempering and Bending furnaces.
Benefits: Strong and rigid at glass bending and tempering temperatures. Dust free for no glass contamination.
RS Materials Are used as a Dust Free Insulation in many Glass Applications such as Hot face in Auto glass Tempering and bending Furnaces
RS-100 is used in Glass Melting Furnaces for Making Flat Glass For TV and Computer Screens
RSLE-57 is used in Many Thermal Shock Applications Such as Door seals and Door Panel.
RS-100, RS-200, RS-1200, ZIRCAL-18, ZIRCAL-45, ZIRCAL-95, RS Tape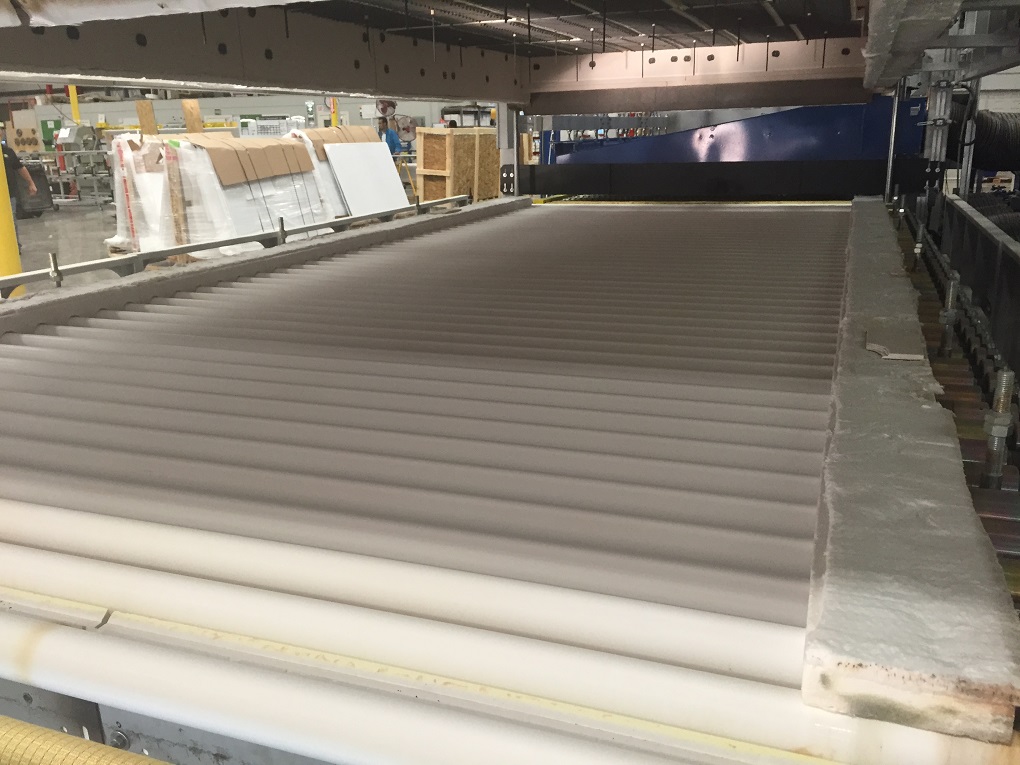 RS-100 used as  the Hot face insulation, Electrical hookups and door seal in automotive glass tempering and bending furnaces and Deep Bend Ovens.