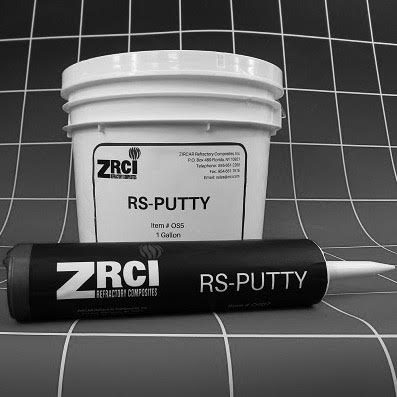 General Info
Refractory Putty Type RS-Putty is a high alumina putty/coating with a strong reinforcement fiber.   It is ideal for furnace repair applications, such as filling cracks and reinforcing worn areas. RS-Putty can also be used as a strong potting agent for fixing high temperature components.  Once it is fired to it is show excellent resistance to chemical attack and are not affected by oil or water. RS-Putty can be machined with standard tooling.  It can be used with RS-Tape and RS-Cloth to make rigid refractory structures such as cylinders for induction furnace protection components and liners.
Properties
RS-PUTTY is ideal for use up 1550°C (2822°F) and above.  It will air dry within 48 hours at room temperature or can be force dried with heat. When dried and fired to temperatures above 300°C (572°F), it is extremely  strong and resilient.
Composition
RS-PUTTY is composed of high strength alumina fibers and alumina powders.
Instructions
PDF
Download the RS-PUTTY PDF File
SDS (in PDF format)
Other Information
AVAILABILITY
| | |
| --- | --- |
| OS05 | RS-PUTTY, 1 Gallon |
| OS06 | RS-PUTTY, 5 Gallon |
| OS07 | RS-PUTTY, 12 oz. Tube |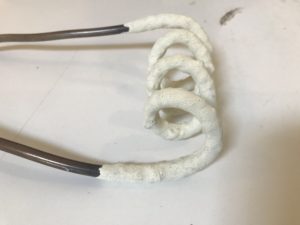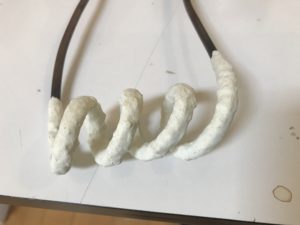 RS-PUTTY can be easily applied to induction coils and provides excellent electrical and thermal insulating properties.